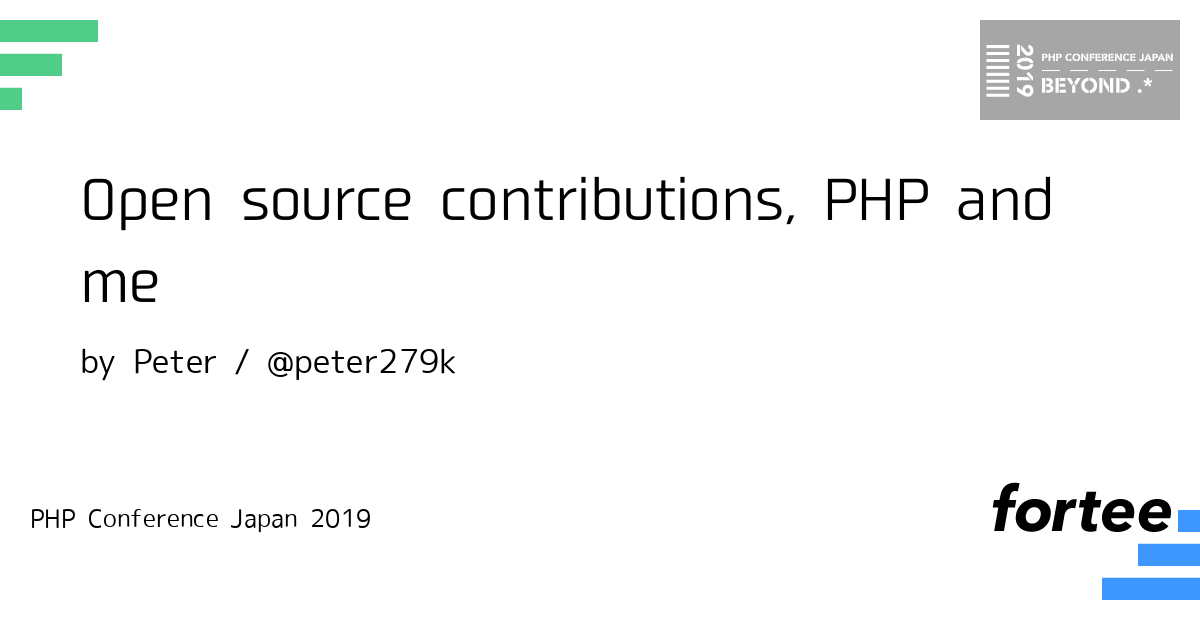 Open source contributions, PHP and me PHP Conference Japan 2019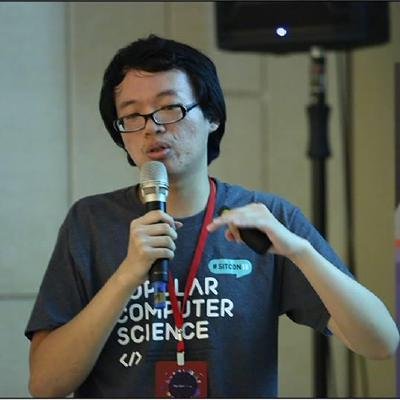 Peter
peter279k
In 2016, I've known about the open source projects/contributions, and I also submitted my first pull requests from then on.
I contribute more codes, and learn more things about PHP development. I also connect with communities gradually on GitHub.
In this session, I'm going to tell some advantages of open source contributions, and how to contribute open source project with right way.